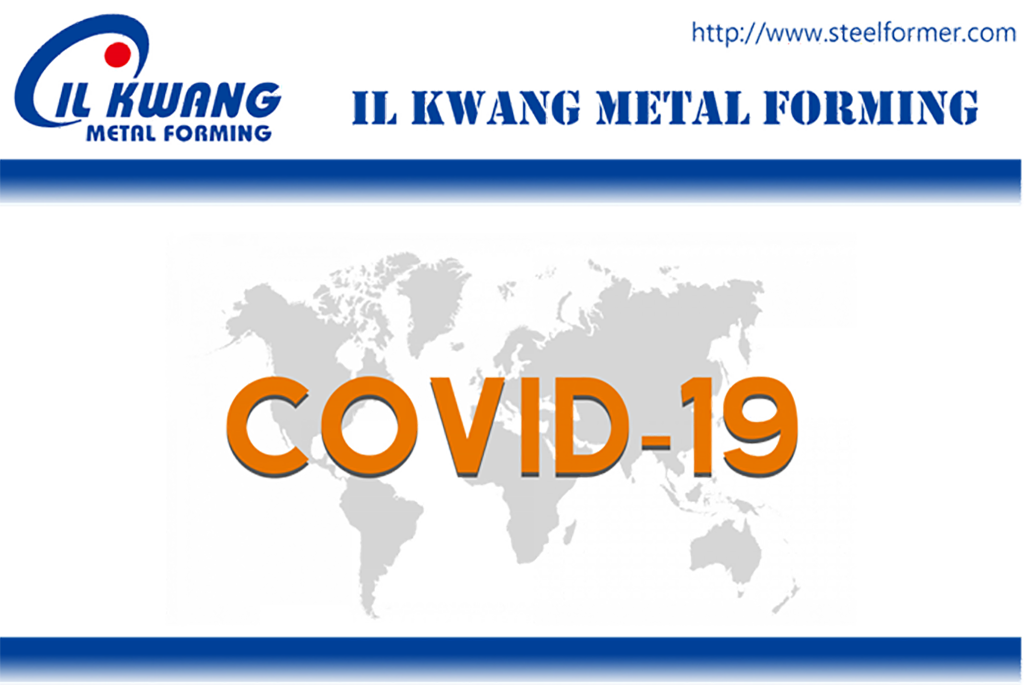 KIND ATTENTION TO IL KWANG'S CUSTOMERS (SANDWICH PANEL PRODUCERS)
Dear Madam, Dear Sir
We inform you that IL KWANG METAL FORMING., LTD., Sandwich panel machine manufacturer has put in place all measures and necessary procedures to avoid the spreading of covid-19 infection in our facilities.
At the moment we can confirm you that:
no cases of covid-19 in the company and in the families of our employees;
all company departments are fully operational;
we regularly receive all materials to produce and to fulfill our customers' requests;
the company is equipped for Smart Working;
no deliveries problem: goods entering and leaving Incheon city and South Korea are free to circulate;
our sales officers are always available by phone and by e-mail.
the cases of covid-19 in South Korea are decreasing largely.
For any further information, please contact us:
phone: +82 10 4040 7999  / e-mail: sales@steelformer.com
Best regards,
Hong, Lim / overseas sales team manager (Sandwich panel line & Roll forming machine )


IL KWANG METAL FORMING CO., LTD. 168BLOCK 13LOT, 116 HOGUPO-RO, 14 BEONGIL, NAMDONG-GU, INCHEON  21689. KOREA
TEL: +82 32 822 0104  – FAX: +82 32 822 1100  – REGISTRATION: 139-81-1768
We are a manufacturer of the Polyurethane sandwich panel production line, Mineral(Rock) wool sandwich panel production line,
EPS sandwich panel production line, Polyurethane board production line, Roll forming machine for C&Z purlin profile, Roll forming machine
For roofing sheet, Roll forming machine for roof tile sheet, Roll forming machine for façade, Roll forming machine for deck plate,
Roll forming machine for Automobile exterior, Roll forming machine for Automobile interior, Roll forming machine for Automobile frames