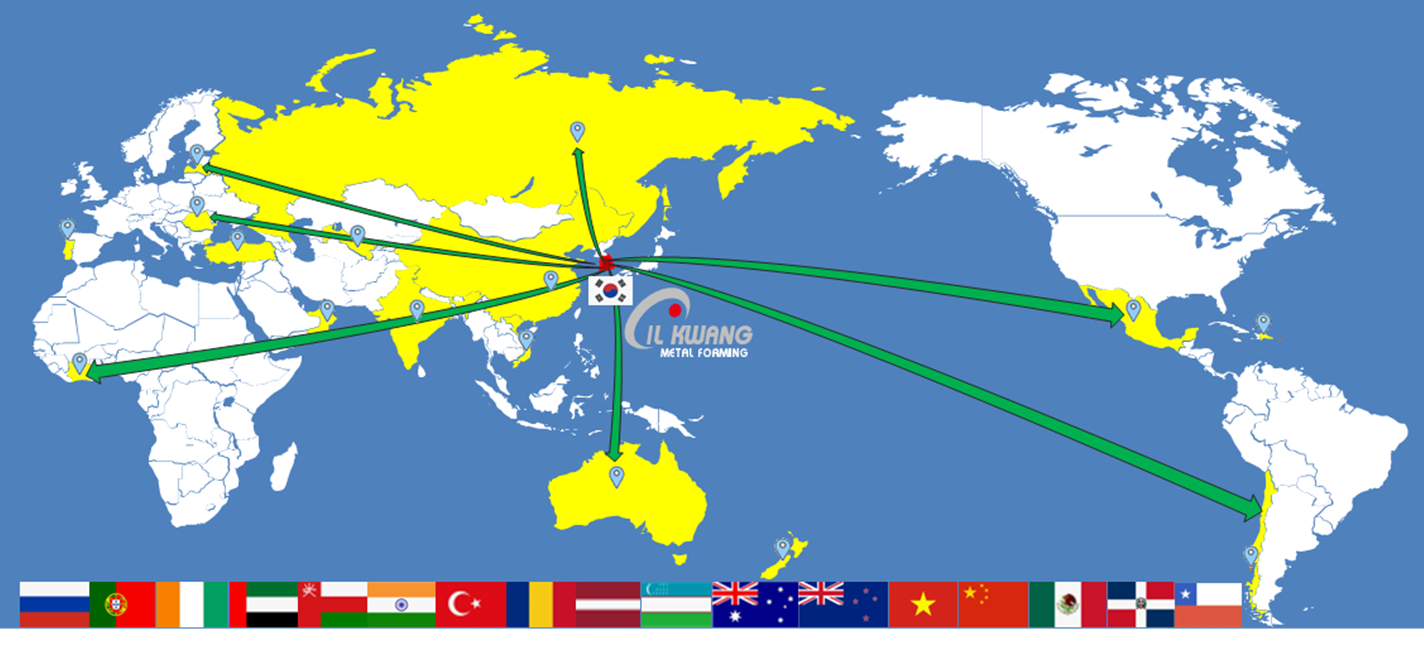 Our customer support since 2020 COVID-19 pandemic occurred
All Countries are experiencing a hard time, unimaginable before. All business one are struggling to meet commitments to customers, also it is causing the obstacle to conduct business such as lock down, entrance quarantine. Despite this difficult environment, during 2020 and 2021, actively we have been responding to our customers' needs for the maintenance and installation of our production lines, dispatching our team all over the countries as shown above. We are thanks to its modern and efficient structures and organization.
We are doing our best for satisfying our customer, not giving up and let covid-19 be the winner.