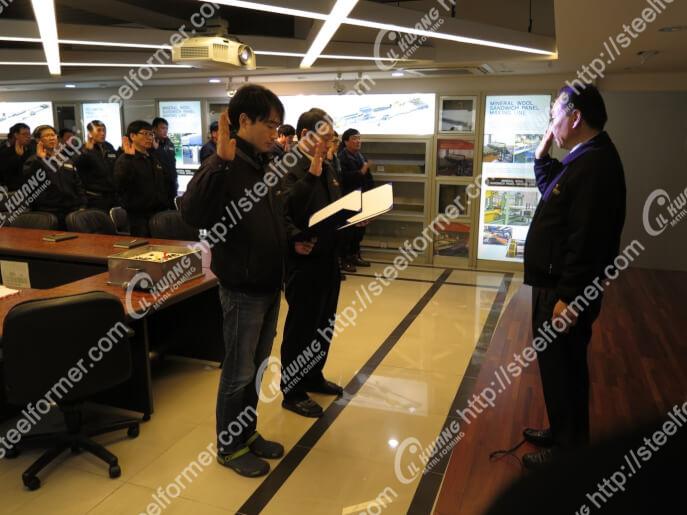 Making and to achieve the IL KWANG's targeted goal in upcoming future, we announced with our new vision "we will make the world best management team for 0% on defective of our products and services"  for IL KWANG to one step further to meet not us but customer's satisfaction.
In addition, the mission of IL KWANG, "To manufacture the best equipment with the best technology, to achieve customer satisfaction, and further contribute to the development of prefabricated construction market"
Willingness of such innovations can be seen in the phrase "The world's leading manufacturer of panel lines through technological innovation." as a vision of a renewed proclamation on this day.
Also this is strong commitment for achieving through a survival strategy and product differentiation cost savings of technological innovation and management improvement in the overheated sandwich panel line market due to the recent emerging market of developing countries
IL KWANG will make sure to allow for future development of products and services to make customers satisfaction within the faith.